This is the order of the pages in the book:
Introduction - Statistics, Map, Wilson Ewart
Geology – Time Scale, Rocks, Map
Relief and Drainage – Drainage, Shinnel
Glaciation – Erosion, Deposits
Early Settlement – Palaeolithic to Iron Age
The Romans – Tynron Doon
After the Romans – Britons, Angles, Scots
The Normans and Feudalism – Douglases, Killiewarren, Queensberry, Wilsons, Nidisdail Map, First Valuation
The Church – Covenanters
Late Mediaeval Agriculture – Run-rig
Mediaeval Fields on Pinzarie Hill – Aird
Farming in the Eighteenth Century – The Improvements – Roy, Enclosures, 1812 Agriculture
The Nineteenth Century – Valuation, Maps, James Shaw
Mills – Stenhouse Mill, Shinnel Forge
The Twentieth Century – Agriculture, Cormilligan
Forestry – Woods, Flooding, Rubbish
MacRaes of Stenhouse – Estate, Valuation
Schools – Parish and Endowed
Tynron Village – Trades, Whisky, Wilson, Glencorse
Tynron Kirk – Ministers, WRI, Services, Activities
Population of Tynron Parish – Voters
Roads – Turnpikes, Trustees
Climate and Weather –
Auchenbrack – Families, Farm, Tynleoch, Marqueston Park, Craigencoon, Kilnmark, Map
Birds of Tynron – Animals
Place Names of Tynron –
References – Books, Maps, Tynron Challenge, Tormentil
Index – Acknowledgements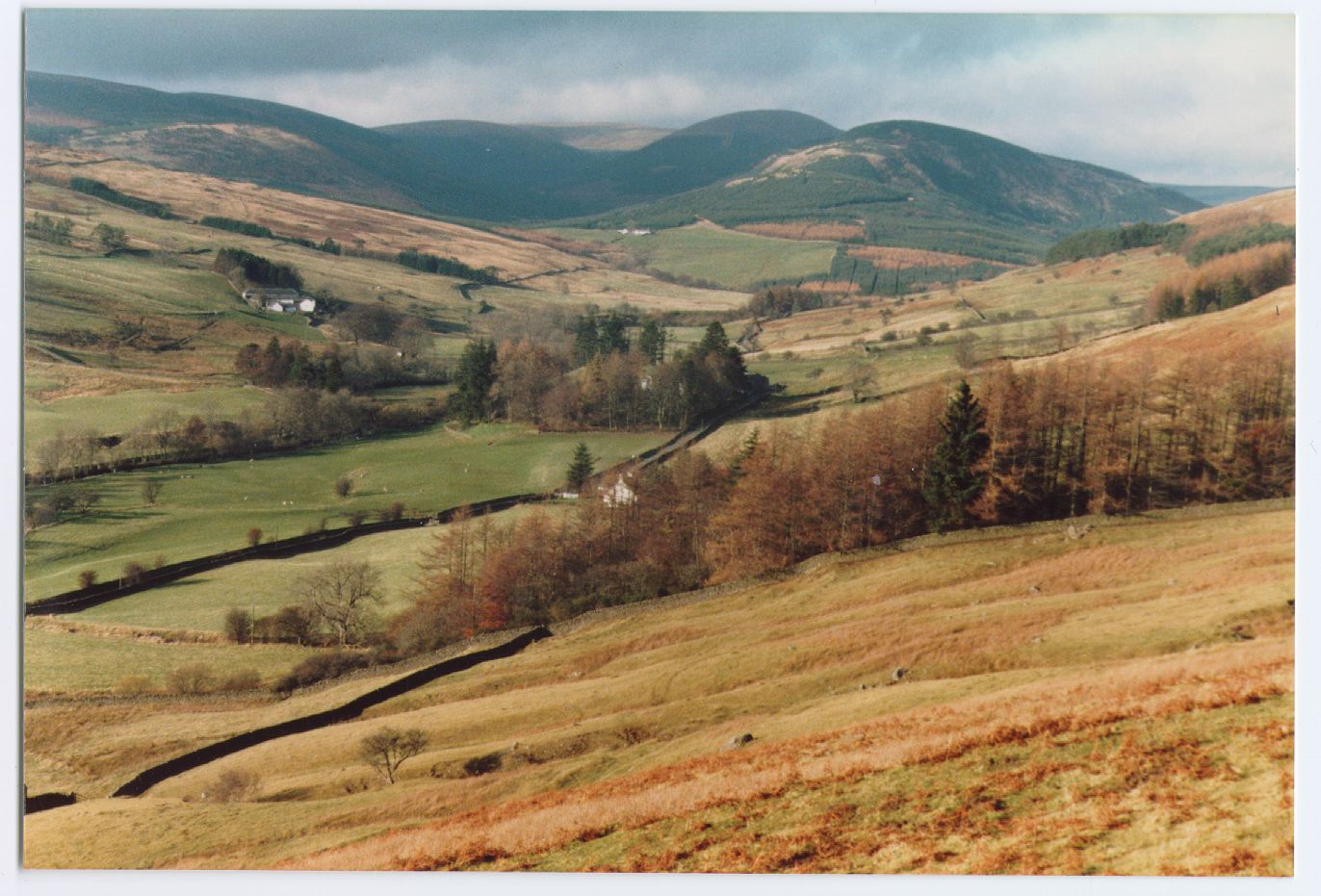 Tynron Glen from Auchenbrack to the forestry. This photo was on the cover of the first edition of "Tynron Glen". The foreground is now under forestry above Craigencoon. Appin in the distance, Kilnmark on the left and Thornie Park near centre.
This 2nd edition has only been made possible through the generous sponsorship of Pat and Rowland Smith of The Hague, The Netherlands.
Thanks to my son, James Shaw, for the computer and help with computing.
Thanks to Vanessa Gourlay for her watercolour of the tormentil.
Thanks to the Ordnance Survey for permission to use OS maps.
Thanks to Buccleuch Estates for use of maps.
Thanks to the Dumfries and Galloway Standard for permission to use articles.
Thanks to the Dumfries and Galloway Natural History and Antiquarian Society for permission too.
This work has been a labour of love, a tired old cliché (I am fond of tired old clichés), but I have typed it all in using one finger, two if you count the shift key. I imagine someone reading this in 2096 and I think of how much I would have enjoyed reading a book about Tynron written in 1896. It is a home-made production, but I still hope that it gives enjoyment to a few folk and that this might inspire the next Willie Wilson to produce an improved version sometime in the future.
Tynron Glen first produced using ™Kindwords 3 on an ™Amiga Computer April 1992.
The 1st edition was produced using ™Microsoft Word 7 and ™Windows 95 on an ™IBM.
Photos taken by the author.
This 2nd edition has minor changes and was printed by Copycats in Dumfries.
© John Shaw Moniaive 08 December 1996
This is the second edition of which 100 copies were made.
There are 50 copies of the first edition out there somewhere too and an even earlier edition in the Ewart.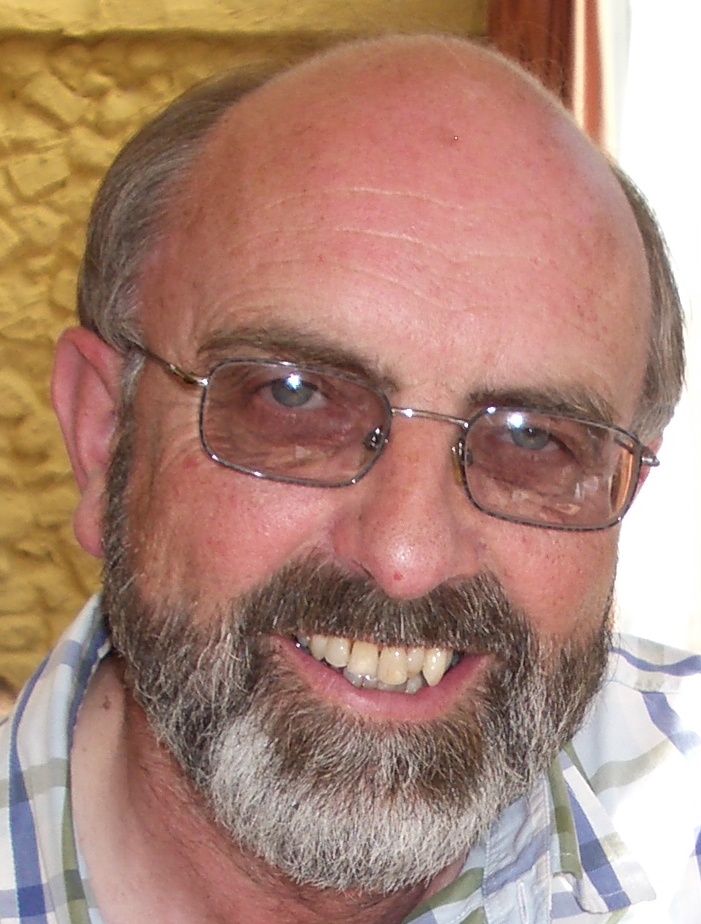 John Shaw